After two years that saw a pandemic bring the world to a standstill, the biggest iGaming event is back with a bang - SiGMA Malta returns, bringing the best and the brightest in the iGaming industry under one roof.
This year, joining hundreds of eminent organizations and making its debut is FUN Token. The FUN Token team will be occupying booth Pk1, made all the more visible by a white Lamborghini. The team will be entertaining crypto and online gambling enthusiasts and investors while seeking to reach out to casino operators for potential collaborations and integrations.
SiGMA Malta is taking place from November 15 to November 19, 2021. If you're at the festival, head over to booth Pk1 for a chat with the FUN Token team. Stay tuned for further developments from FUN Token.
How you can Purchase Fun token on freebitco.in
If you want purchase fun token on Freebitco.in, follow this simple step by step guide:
Register on Freebitco.in for free.
Sign in your new Freebitco.in account.
From the menu of your account select "PREMIUM", scroll the page and click or tap on the button "BUY/SELL + LOCK".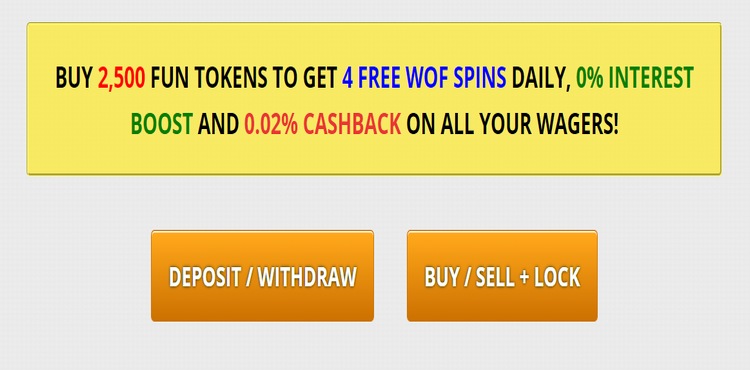 Now select the number of fun token that you want buy. For example 19,000 fun token.
Select lock for 15 days or more (360 days for maximum interests earning) and you receive 25% plus interest on the fun token.
Click on "BUY" fun token button and go To the Moon! 🚀