Take the Celsius Network promo code and earn interest from Cryptocurrencies & Stablecoin
by

Editorial

Staff

Posted | Upgraded

0
Celsius Network is the lucrative wallet that earns you interest every week just because you deposited cryptocurrency in it. No matter the amount, you simply deposit your cryptocurrency or stablecoin there to earn interest. But the wallet also gives new subscribers a bonus that you can take from here, it's the well-known Celsius network promo code searched on the web.
To get the 50 USD Celsius Network bonus (approximately €42) all you need to do is register by logging in through this presentation link 👉: Celsius Network App Link. Or tap the button below corresponding to your operating system (Android or iOS) and download immediately.
Practical note. If you are reading this article from your PC or notebook, I recommend you to open the link directly from your smartphone or iPhone, . To do this, scan the QR Code below with your mobile device and you will automatically download the Celsius Network application to your device. You can also install the app on your tablet.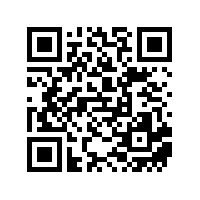 Alternatively use promo code 15406186c8 if you have already downloaded the Celsius Network app but don't have the promo code.
How the 50 USD Celsius Network promo code works
In short I would like to explain something more about how the Celsius Network promo code works and when you can get it.
The $50 Celsius Network bonus is deposited in bitcoin into your wallet at the end of a first deposit worth $400.
What does that mean. It means that you will need to make a first deposit in cryptocurrency or stablecoin equivalent to $400 or more. At that point Celsius Network will give you the welcome bonus.
To get the bonus you can deposit any of the cryptocurrency or stablecoin that Celsius Network supports. The wallet also supports various tokens. Here is a list of the crypto assets that you can deposit in the wallet.
Bitcoin (BTC) |
Litecoin (LTC) |
Dash |
Ethereum (ETH) |
Ripple (XRP) |
OmiseGO (OMG) |
Bitcoin Cash (BCH) |
0x (ZRX) |
Stellar (XLM) |
TrueUSD (TUSD) |
Gemini Dollar (GUSD) |
Multi-Collateral DAI (MCDAI) |
Paxos (PAX) |
USD Coin (USDC) |
Tether (USDT ERC20) |
True Great Britain Pound (TGBP) |
True Australian Dollar (TAUD) |
True Canadian Dollar (TCAD) |
True Hong Kong Dollar (THKD) |
EOS |
Saga (SGA) |
Ethereum Classic (ETC) |
Tether Gold (XAUT) |
Tezos (XTZ) |
WrappedBTC (WBTC)
These are the cryptocurrencies, tokens and stablecoins that you can deposit. But more are added from time to time, so get the Celsius Network promo codes and register by tapping the button below.
50 USD Celsius Network Bonus Frequently Asked Questions
Some answers to frequently asked questions related to the use of the Celsius Network bonus. Tap or click on the question to show the answer.
If I already have a Celsius Network account can I still get the bonus?

If you have already made a previous registration, you will not be able to take advantage of the bonus for two reasons: one you may have already obtained it, two the bonus is only available for a first activation of the service.
How much time do I have to take advantage of the Celsius Network promo code, i.e. the bonus?

You generally have a maximum of 30 days from the time of registration to make your first deposit and get the Celsius Network promotion bonus. After the 30 days from registration, the wallet will usually not recognize the bonus even if you make your first deposit.

You must then make your first deposit equivalent to $400 within 30 days of registration.
How much can I earn from interest?

The interest table is updated every week to reflect the development of the cryptocurrency market. The one below is just an example table.

- Interest changes every week. -
Other Celsius Promo Code
Get $150 in Bitcoin when you deposit at least 5,000 USD in cryptocurrency equivalent. But you need lock the amount for 60 days.
If you want get this bonus from Celsius Network, use promo code CELSIUSCARES until Dicember 6 2021.