Get 600 USD in free BTC on Celsius Network depositing USDC
by

Editorial

Staff

Posted
This is a reminder to get your free bonus Bitcoin on Celsius Network if you haven't already! Transfer USDC Stablecoin to your Celsius account today and receive up to $600 in BTC* by using one of the following promo codes: STABLE10, STABLE50 or STABLE600.
Get the app from Play Store or Apple Store now. Touch the correct button below and download the application on your mobile device.
Register as new customer and deposit USDC on the Celsius Network wallet, and receive the bonus.
From your PC or notebook, use the Qr-Code with your mobile phone.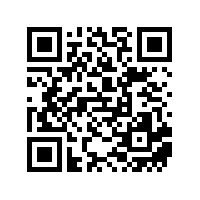 Celsius Network USDC promo code
Here is how much you need to deposit to use the various codes available and how long you need to keep your deposit. The bonus will be released by Celsius Network at the end of the specified deposit period.
STABLE10: deposit 50 USDC for 30 days and get 10 USD in BTC.
STABLE50: deposit 200 USDC for 30 days and get 50 USD in BTC.
STABLE600: deposit 25,000 USDC for 90 days and get 600 USD in BTC.
See the video below for activate the Celsius Network Promo Code.
And now, download the Celsius Network app and earn interest on your cryptocurrencies!
*Terms of proposal
*Promo terms and conditions apply. Valid for new and existing users. Minimum holding periods apply. This promo may not be available to users in some jurisdictions where USDC is not supported by Celsius or where other limitations and regulations may apply. Celsius' T and C apply.
Nothing herein should be viewed as legal, tax or financial advice and you are strongly advised to obtain independent legal, tax or financial advice prior to buying, holding or using digital assets, or using any financial or other services and products. There are significant risks associated with digital assets and dealing in such instruments can incur substantial risks, including the risk of financial loss. Digital assets are by their nature highly volatile and you should be aware that the risk of loss in trading, contributing, or holding digital assets can be substantial.